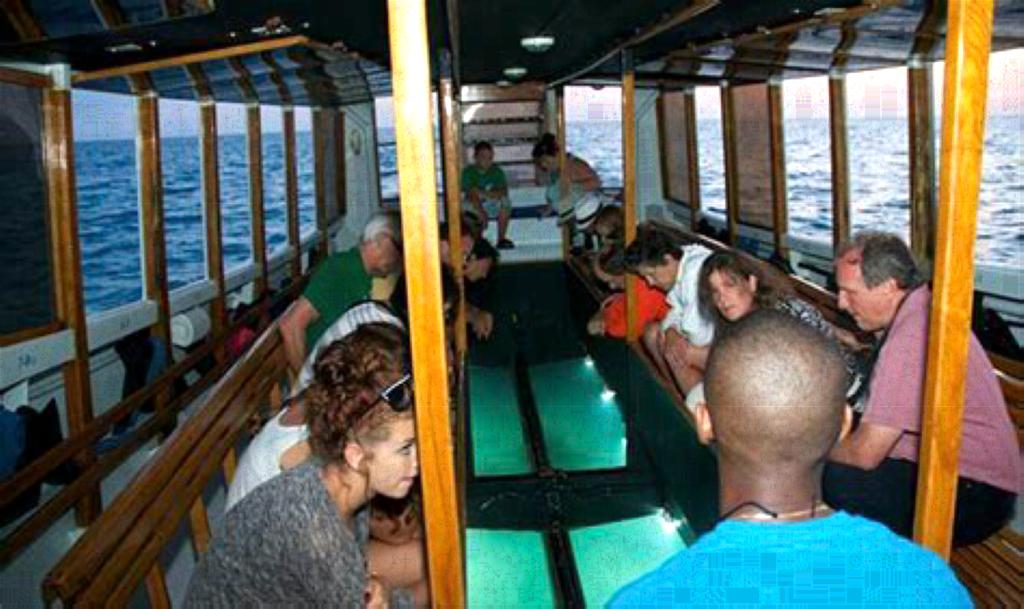 MAY 2023 Excursion BERMUDA TRIANGLE NIGHTLIFE GLASSBOTTOM CRUISE
This Excursion is sponsored by Aspect Marketing and ensures that the networking that thrives in the Conference Room continues in Port! Join fellow conference attendees on a port excursion to keep the networking alive and have some fun!

BERMUDA TRIANGLE NIGHTLIFE GLASSBOTTOM CRUISE

Cruise the Bermuda Triangle aboard a glass bottomed boat. Under starry skies your narrator will tell you about the infamous "Triangle", while your boat slips silently into the depths and complete darkness. Enjoy the sudden illumination as the flood-lit ocean floor reveals the true treasures of the deep— beautiful marine life, corals, and even a shipwreck. Learn about the Bermuda "Night Life" while your crew explains the mysterious civilizations below.

Highlights
• Bermuda Triangle: Hear the stories of ships long lost, in the notorious depths of mystery and the unknown.
• Glass Bottom Boat: Watch as the ocean comes alive with illuminated, glorious ocean life and colorful reefs below.
• Complimentary Drink: Enjoy a complimentary rum swizzle and full cash bar.

Important Notes
• Guests must be 18 years old with ID to consume alcohol.
• Alcohol may be served, please drink responsibly.

This excursion is part of an RCCL group tour managed through Aspect. Aspect will gather all of the reservations and be the 'point person" for this group excursion.