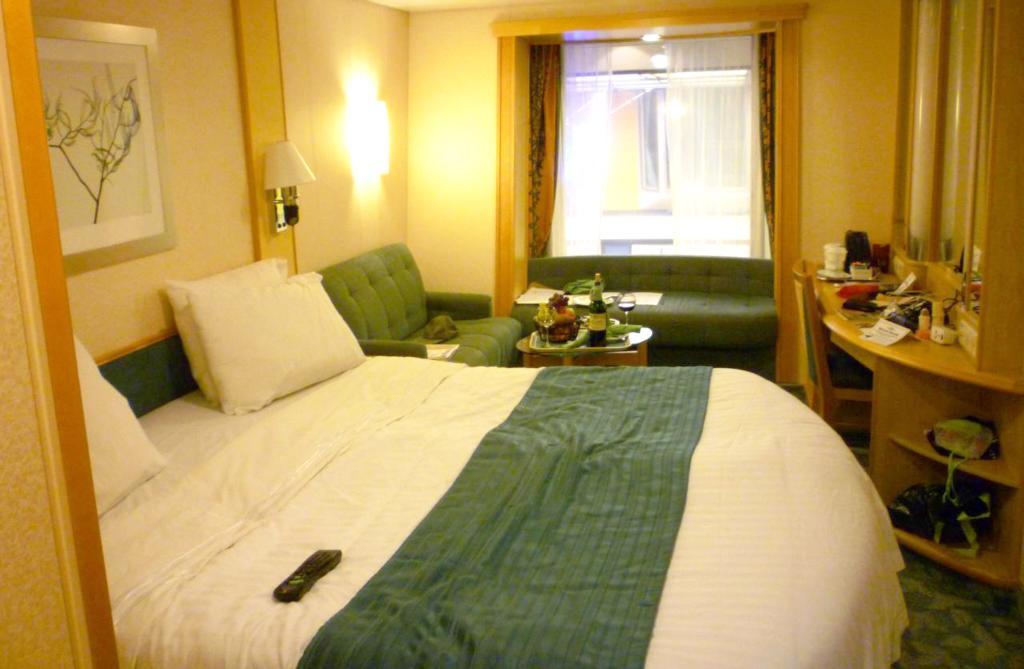 Promenade Stateroom (April 2022)
This stateroom has all the features of an interior standard stateroom, plus a bowed window overlooking the Royal Promenade.
Your stateroom is priced at $579 ($599 after 2/1/2022) based on DOUBLE OCCUPANCY and the price is PER PERSON. Note that the price is all-inclusive (except for conference workshop fee) and includes your stateroom, meals, all taxes, Fees, Port expenses and pre-paid gratuities.


Two twin beds that convert to a Royal King and private bathroom.
(160 sq. ft.)